Beach Waves Radio is your one stop shop to hear your favorite Beach Music and Classic Soul - You know, that feel good music that brings back memories! From the Classics in the back room of Fat Harold's to the very latest from your favorite artists and bands - you are guaranteed to hear the music you wanna hear. Beach Waves Radio will take you to where the Atlantic salt air meets the streets in the heart of Ocean Drive. So, throw some sawdust on the floor, grab your favorite drink and dance the night away! We wanna be your new favorite - Beach Waves Radio!
Tune In to Beach Waves Radio 24/7 to hear your favorite music any time you want! Visit beachwavesradio.com to listen or follow links to download the Beach Waves Radio App today!
Catch Wayne Wednesday Nights from 7-10p!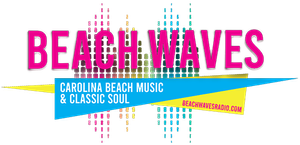 Beach Waves Radio On Air Personalities